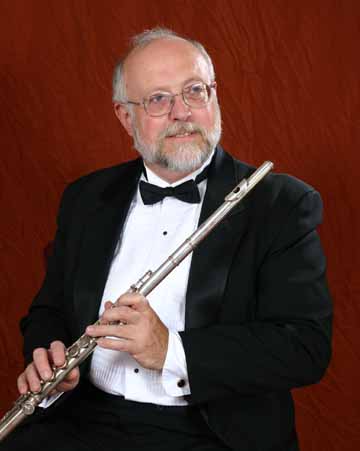 Donald E. Fishel


Nashville, Tennessee

Freelance Flutist ~ Flute Instructor ~ Composer
Music for weddings, commitment ceremonies, receptions, dinners, art gallery events. I often perform unaccompanied or with piano, organ, electronic keyboard, or guitar.
Soloist for recitals or concerts. I perform with organist Marilyn Mason. When I lived in Michigan, I was a soloist with the Ann Arbor Civic Band, the Ypsilanti Symphony Orchestra, and the Dexter Community Orchestra. I will be happy to perform with you or your group.
Flute instruction for students of all levels -- beginner, intermediate, advanced, or adult. I am based in Antioch, TN, and I serve the Nashville and Middle-Tennessee area.


Neither the player nor the audience should depart from an artistic experience the same as when they came in.
- Michael Stoune

Let this be our reply to violence: to make music more intensely, more beautifully, more devotedly than ever before.
- Leonard Bernstein